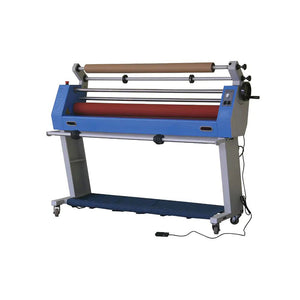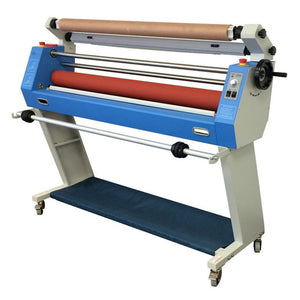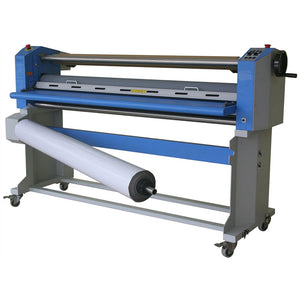 Proven performance.  Professional results.  User-friendly design.  Affordable pricing.  National support.  That's the Gfp advantage.
Gfp Laminators are the perfect complement to wide format inkjet printers. They are proven to shorten production time, increase profitability, and produce consistent, professional results. Simple to operate, rugged and reliable, full of labor-saving features, and easy on the budget.
Gfp laminators offer several ways to achieve application flexibility, whether you produce laminated signs, mounted  photos and graphics,  point-of-purchase and trade show displays, banners, or window, floor and vehicle graphics. 
The Gfp lineup:
​Cold Laminators

230C

: 30" Cold Laminator with compact, space-saving size for small operations

255C: 55" Cold Laminator with labor saving features and an affordable price
263C: 63" Cold Laminator 
Top Heat Assist Laminators
355TH

: 55" Top Heat Laminator for better quality output

363TH: 63" Top Heat Laminator
563TH-4RS: 63" Top Heat Laminator with swing out shafts and integrated rotary slitters
663TH: 63" Top Heat Laminator with "Smart Finishing Technology" digital microprocessor, 10" tablet style touchscreen LCD display, swing out shafts, integrated rotary slitters, and roll label printer
Dual Heat Laminator
865DH-4RS: 65" Dual Heat Laminator with independent top and bottom heaters, swing-up feed table, swing out "Quick Grip" supply shafts. Price includes installation and training.
Finishing Table
FT48: 48" x 60" Reversible Finishing Table with roller ball transfer surface and cutting surface
All equipment is easy to set up and operate. Every model features variable speed plus reverse and includes Stand, Foot Pedal and and One Year Parts & Labor Warranty.
View the 230C Data Sheet
View the 200 Series Data Sheet
View the 300 Series Data Sheet
View the 563TH-4RS Data Sheet
View the 663TH Data Sheet
View the 865DH-4R Data Sheet
View the FT48 Data Sheet